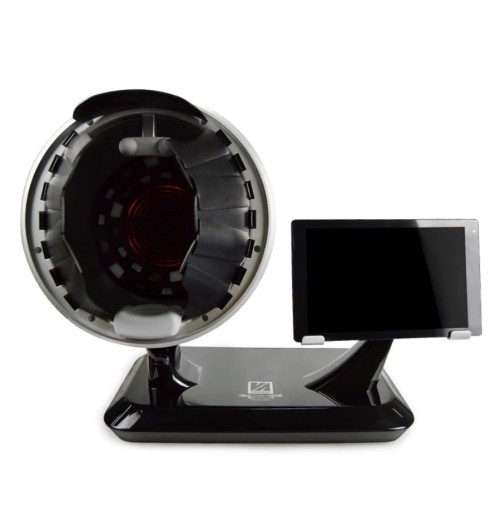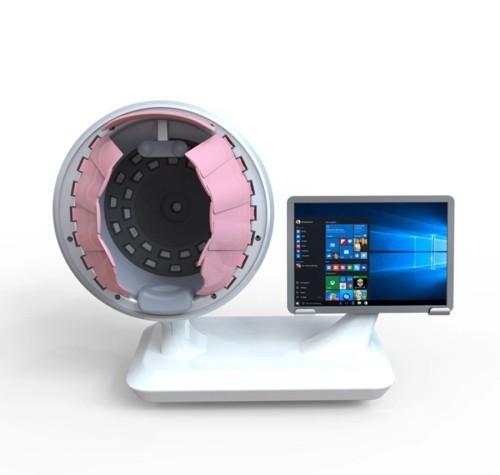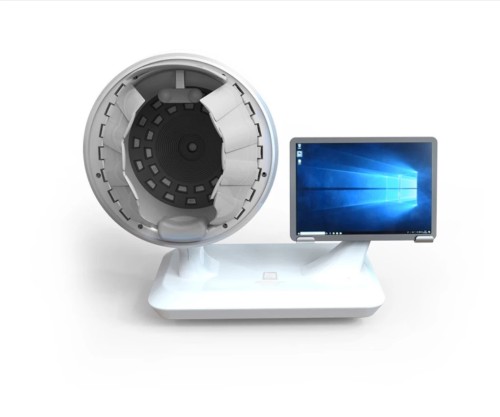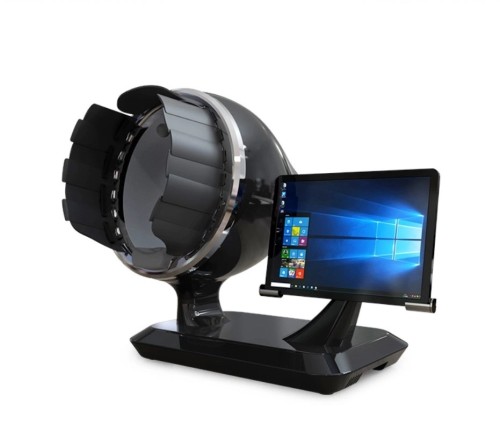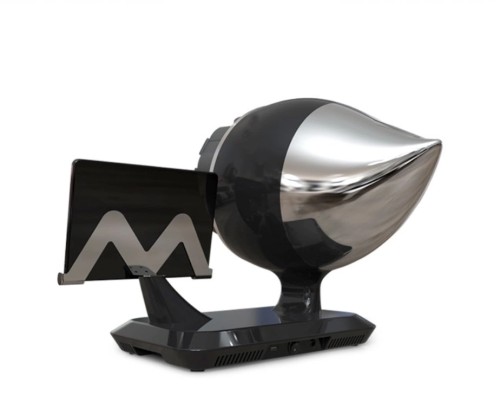 Professional Portable 3d Facial Skin Testing Equipment
Description
Professional Portable 3d Facial Skin Testing Equipment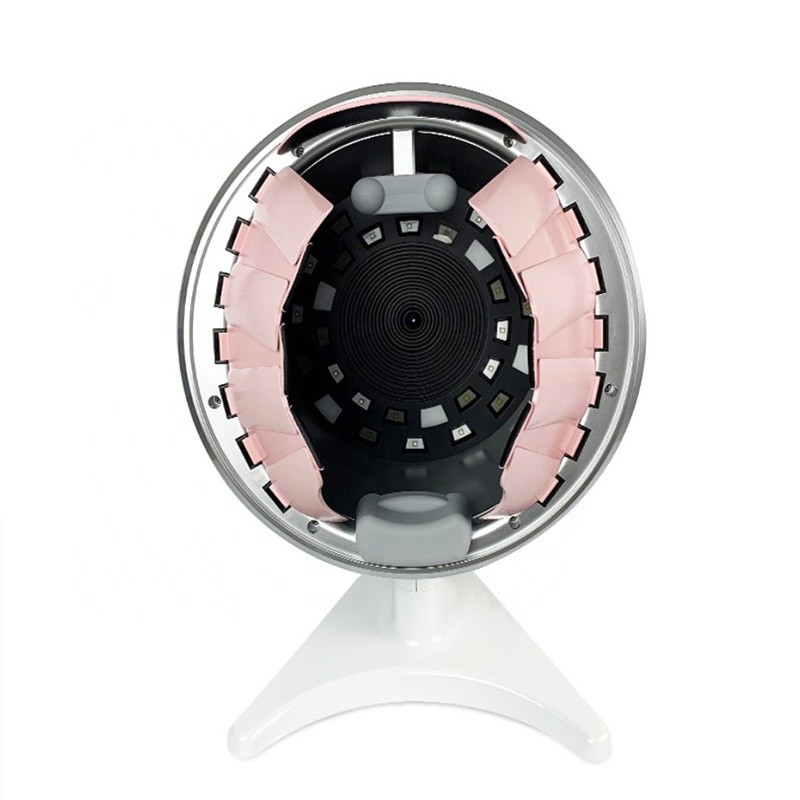 Principle
It provides doctors and patients with more accurate, clear and easy-to-understand skin diagnostic reports for more effective skin treatment and treatment, including:
1. Dermatology module, which can detect skin diseases such as sensitive skin, dermatitis and hemorrhoids;
2. Skin assessment module, including wrinkles, spots, pores, moisture, elasticity, texture, acne
3. Skin attribute module, including skin age, facial features, score evaluation, etc.;
4. The contrast analysis module can be used to visualize the comparison results of the two test results before and after;
5. The report module summarizes the data according to the user test results, and provides corresponding skin care suggestions, precautions, product recommendations and other data;
6-speed module, store customer information, and fully follow up the customer skin management workstation;
7. The solution module, according to the inspection result, input the merchant product according to the customer's suggestion;
8. Set up modules to support cloud storage, multi-account management, remote and more convenient management functions.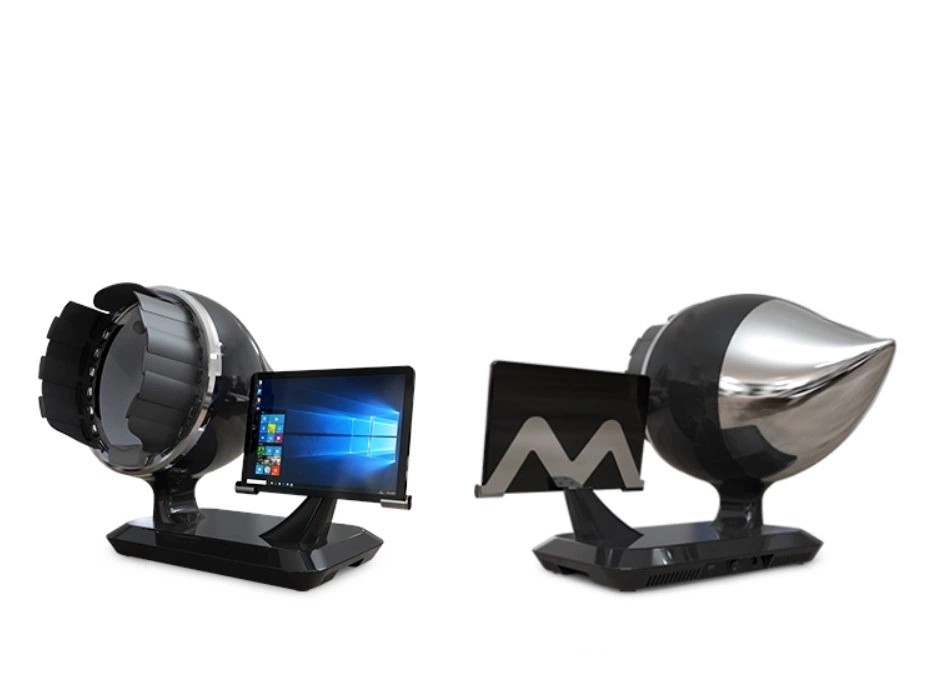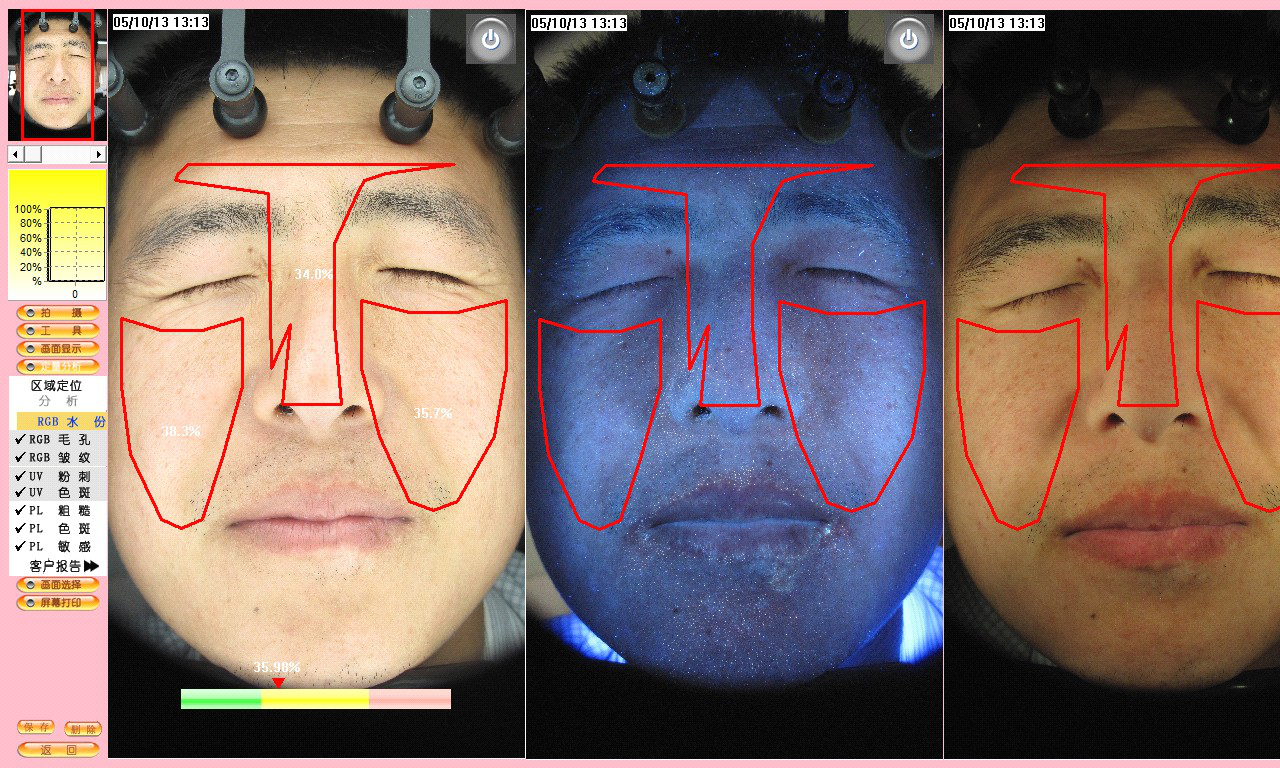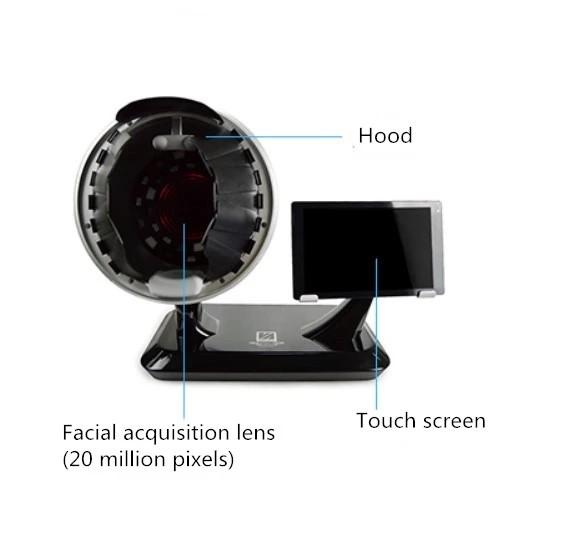 Features

1. Detect skin moisture, sebum, pores, wrinkle surface, keratin and so on.
2. Contact hair condition
3. Analyze the skin to introduce the appropriate product to the customer
4. Use information stored information
5. Excellent appearance and detailed test results can attract more customers and let them have confidence in your products.
Expand your skin story in 4 steps:
1. To understanding. Let's talk about your habits and skin problems.
2. Scan. Scan 5 points on your face.
3. Report. Report your skin condition as a whole.
4. Suggestions. Explore the best skin care side with your independent beauty consultant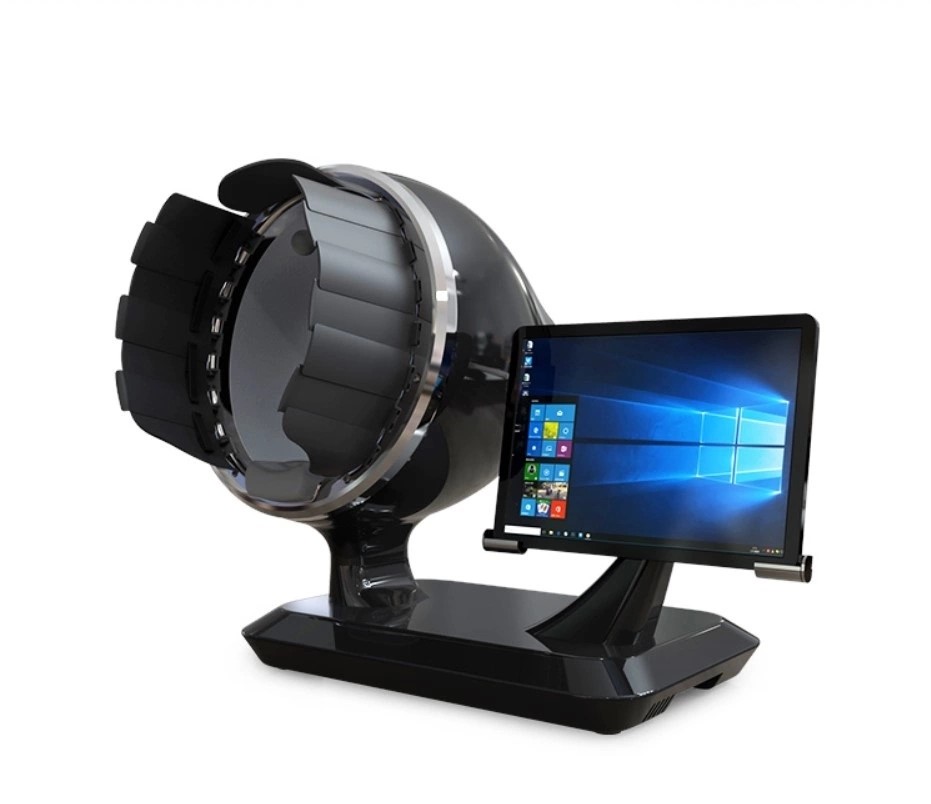 Specification
Lighting (RGB): 8,800 lux
Fluorescent tube life: 12,000 hours
Color temperature: 7200 K.
Video output: NT
CPU / Pentium 4: 1.8G H z
Computer monitor: Windows 10
Net weight / gross weight: 13 kg / 15 kg
Size: 49 cm * 52 cm * 45 cm
Pixel: 200,000 pixels
Hard disk space: 120GB
Memory: 2GB
Power unit motor: 48.5 * 44 * 50 cm
Camera: 1:1.7''CCD digital camera
USB: 2.0 port